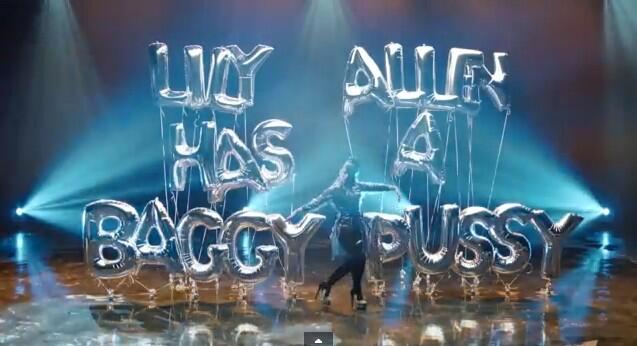 Lily Allen is doing it right. Her new song basically says everything I was trying to say in my last post (I wish she'd released this song before!) When I first heard the lyrics I was screaming like "YEAH, YOU'RE SO RIGHT, OMG THIS IS SO RIGHT!" It made me feel so
good.
"If I told you 'bout my sex life - you'd call me a slut. When boys be talking 'bout their bitches no one's making a fuss." Was a particular favourite lyric of mine. And of course, the homage to Robin Thicke with the balloons spelling out 'Lily Allen has a baggy pussy'. She's just
clever
and I love her for it. This song was definitely needed right now.
My one thing is no one at the moment mentions the inequality in class. While there is a gender inequality, for those who are 'breaking the glass ceiling' are usually white, middle/upper class females. Lily Allen had the money to do this song and already was respected in the music industry. So while it is an amazing song, people do seem to miss out one of the major inequalities in this society -
class
. (I'm so glad I read the Communist Manifesto because once I did and I looked further into Marxism, everything about the world clicked into place).
Have a listen and give me your thoughts. Don't be the naive one and not notice the sarcasm throughout though, I can't be dealing with those kind of comments.